This blog post was co-written with Matthias Bastian.
Key takeaways
25% of manufacturing workers are aged 55 or over. Capturing and documenting their knowledge and domain expertise is time-consuming but critical.
More recent workers and those coming into new roles often report that they don't have the resources necessary to enter the modern workforce or to keep up with rapidly changing processes and complex products.
Vuforia's SaaS offerings immortalize a ''digital mentor" that preserves expert knowledge and passes it on through easy-to-follow digital work instructions with augmented reality, helping to familiarize your workers with products and processes and preserving your company's experiential knowledge in a platform that enables front line workers to meet their tasks.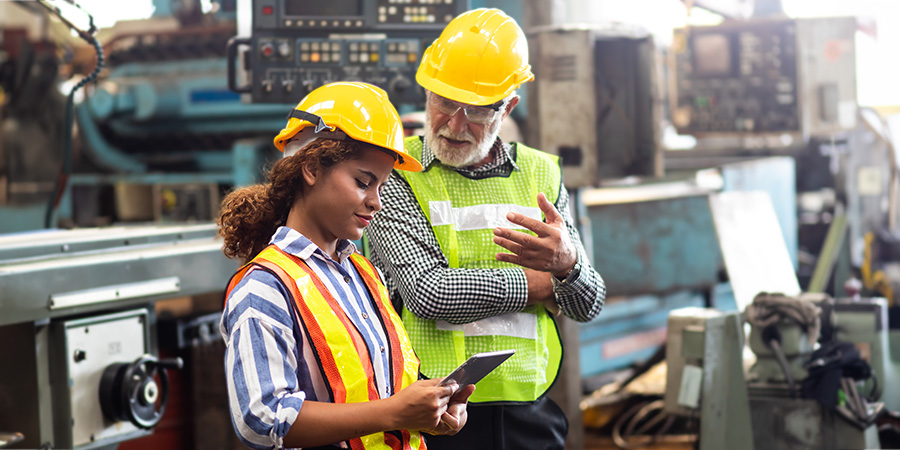 Many companies with tried-and-true processes – as well as those with a strong resistance to the ever-changing workplace– have benefitted from ''institutional memory." This experiential knowledge, held in the heads of their expert employees, can't be easily codified and documented and can be passed down only from the seasoned expert to the new hire.

Unfortunately for many companies, the seasoned experts are retiring faster than the new hires are coming in. This can lead to an erosion of the institutional memory, creating a vicious cycle of knowledge loss and worker turnover. With so few experts still on the job, it's even more crucial that they stay productive – which can be difficult when training new hires.

If that wasn't enough, products and processes are becoming increasingly complex. Even assembly of already-manufactured parts can often involve delicate and intricate operations. Think of how many once mechanically simple devices are now "smart" – both around the workplace and in the average person's home.

One solution to these problems is a "digital mentor" – where expertise can be captured and scaled out to employees digitally to help with product familiarization and knowledge transfer for onboarding new hires and reskilling existing workers into new roles.
Staring down the skills gap
The skills gap is one of the biggest problems facing industries today. However, it can be overcome with sufficient understanding and forward thinking. To help with this understanding, let's dig into some of the most significant problems that may impact your business today and in the future.
Learning new products and processes steals productive time
Any new processes will take time to learn. The question is how much time and in exchange for what return. Learning a new skill as a new hire or existing employee can be time-consuming. And having to use traditional training methods can slow down the process. To access that institutional memory mentioned above, they'd ideally have a seasoned expert showing them what to do – but that requires time investment by the expert away from their regular tasks.

In this time full of exciting emerging technologies, many solutions use a lot of flashy tech but might prove more of a burden on workers than anything else. When exploring new processes, work closely with the workers who will be expected to use those processes to ensure well-intentioned changes are well-received.
Knowledge retires with an aging workforce
For the most part, experienced workers are also older workers. According to The Manufacturing Institute, 25% of manufacturing workers are aged 55 or over, meaning they won't be in the workforce too much longer.

While these numbers might be frightening in the context of the skills gap, the labor industry has always been a constant flow of experienced workers moving out and fresh workers coming in (although some experts wonder whether there are enough incoming workers to replace the workers aging out).

Hopefully, your company already has systems in place for transferring knowledge to new hires as they come in. The most effective solution for your business will be one that builds on your existing procedures rather than one that feels like restarting from scratch.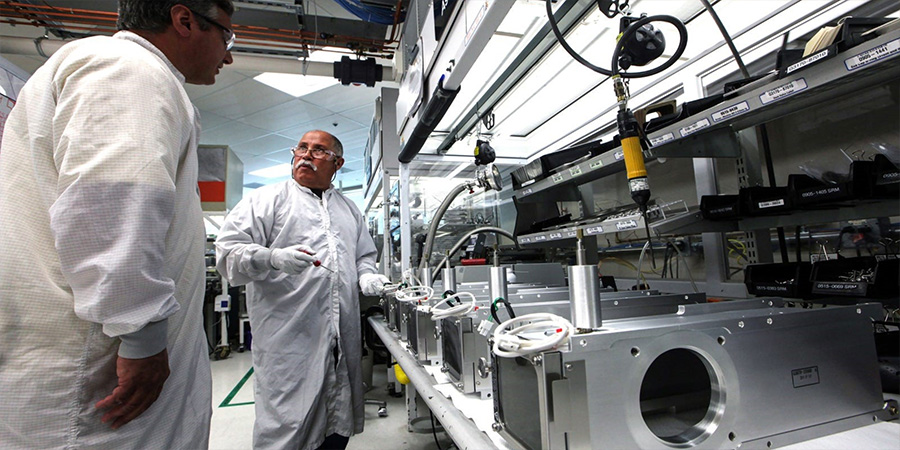 High workforce attrition rates increase training cost
According to Business Wire, over half of all companies report having difficulty in finding enough skilled labor to fill all open positions. That doesn't necessarily mean that businesses aren't hiring, even if it might mean that they have to invest more heavily in onboarding and training – which only pays off if they then retain those new hires.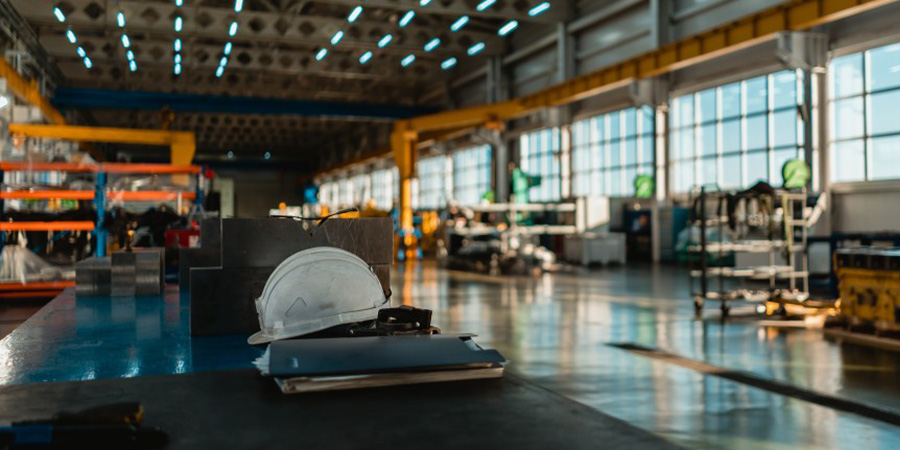 In fact, many executives report that filling positions isn't as much a problem as keeping those positions filled. While a company may be able to maintain a strong number of workers, this might be a revolving door of new hires coming and leaving. In some ways, turnover is a larger issue than attrition because it amplifies the cost of training with the added harm that new hires don't stay long enough to become experts that can then help to train the next round of hires.

One way to address this need may not be training new hires at all, but rather helping some of your existing workers to transition into leading roles in other departments. While this will allow them to take their experience and understanding with them, they will still need to learn new skills to take on these new positions.


Another solution is to employ training, upskilling, and onboarding techniques that take the burden off human experts. Knowledge capture and knowledge transfer are important tasks for any company, but with the right technology, these tasks can be combined into a "digital mentor" – a collection of knowledge captured, edited, and annotated, for the purpose of ongoing knowledge transfer. This digital mentor can help to reskill and upskill employees with less burden on senior members, even when tasks and processes change within a company over time.
Increasing skills gap impacts workforce efficiency
According to a new study done by Deloitte, the manufacturing skills gap in the U.S. could result in 2.1 million unfilled jobs by 2030. The cost of those missing jobs could potentially total $1 trillion in 2030 alone. With trends like this, relying on traditional methods of training new hires is risky.

In addition to this, whether you're talking about new hires or seasoned veterans, workers need the right tools to do their jobs well. And a Deloitte survey found that 77% of frontline workers say they do not have the right tools to be more productive.
Outdated tools and processes reduce productivity
The Deloitte survey addressed workers who do not have the right tools for the job, not workers who have no tools at all. Many companies are expecting their workers to solve today's problems with yesterday's tools and processes. While these tools and processes might still work, they are no doubt having a hard time remaining competitive in a modern workforce. Remember too that incoming workers are more likely to expect up-to-date equipment and processes than existing workers who might be more complacent with existing methods.
The digital mentor: On-the-job knowledge for frontline workers
A lot of the conversation around the skills gap makes it seem like the desire is to have experienced workers never retire. No one is blaming experienced workers for retiring, but the solution to the skills gap may be to create one worker that never retires – a digital mentor ever on hand to coach new hires into their roles.
Knowledge captured on-the-job, delivered just-in-time
These days, a lot of jobs already require the foundation of knowledge capture. How and what workers do may already be recorded for the purposes of employee monitoring or workplace documentation. With some additional care in the knowledge capture process, this valuable experiential information can also be used to optimize processes among an existing workforce, as well as to train new workers with expert knowledge.
Incorporating knowledge capture methods into existing processes can mean that the knowledge is captured and shared without taking the expert away from their existing tasks. Rather than taking them away from the job to respond to surveys or have them provide hours of on-the-job training, their on-the-job work can be directly studied and passed directly to new hires.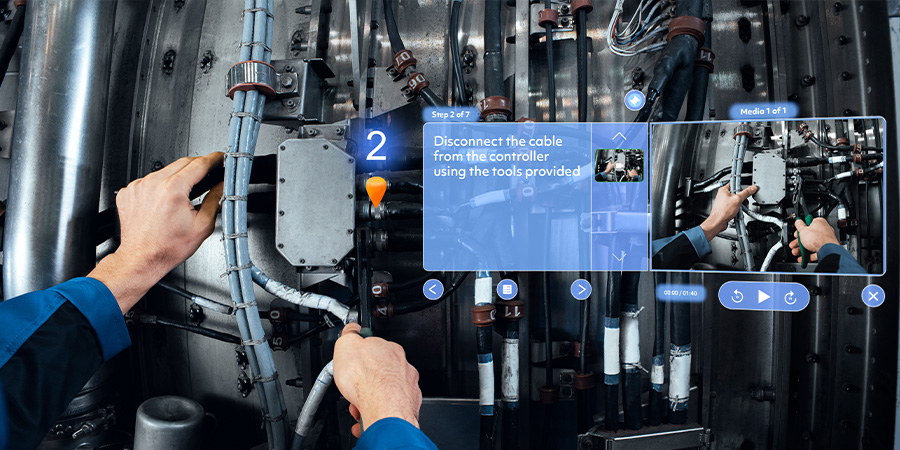 Allowing new hires to experience on-the-job training through heads-up training sessions captured from the first-person perspective of an expert is the next level. This immersive learning puts the new hires in the shoes of experts with modules that they can experience during training, and then access again when necessary as they encounter challenges on the job.

In addition to helping new hires or existing employees taking on new positions, this enables companies to scale their training programs by increasing the efficiency of knowledge transfer. Having all trainees interact with the same content instead of having each one learn from a different expert can also help standardize procedures over time and across distributed campuses.
Knowledge transfer: Capture and share "on-the-job knowledge" easier at scale
Vuforia's Expert Capture is an AR-enabled solution to capture and share on-the-job knowledge without any expert knowledge or coding skills. The easy-to-use editor allows creators and frontline workers to turn the captured knowledge into procedures to build a digital library and share them with their co-workers.
Vuforia's remote assistance offering, Chalk, is another solution that allows the recording of support sessions that can be used for procedures in Vuforia Expert Capture. The solution, which allows multiple remote users to mark up an environment through augmented reality in real time, is great for live knowledge transfer – even when an expert and a trainee aren't present at the same facility at the same time.
However, AR annotations to a space are persistent, meaning that notes and instructions can be left in the virtual view of a physical space even when two people aren't using the application at the same time. This can be a great way for experts and trainees to communicate asynchronously on a job site. AR annotations are also one example of how an initial recording can be updated and improved over time.
While recorded training videos are already a solution in the workplace, suppose that a company discovers that a question regularly comes up among recent hires – a point apparently under-addressed in the training material.
The best option might be to re-record the training material potentially costing significant time and money. With AR-enhanced training solutions, improvements can be made to the initial experience capture as an AR annotation – whether the issue comes from an oversight in the initial walk-through or from a slight change in procedure introduced after the implementation of the training material.
On-the-job training: Onboard and train your workforce faster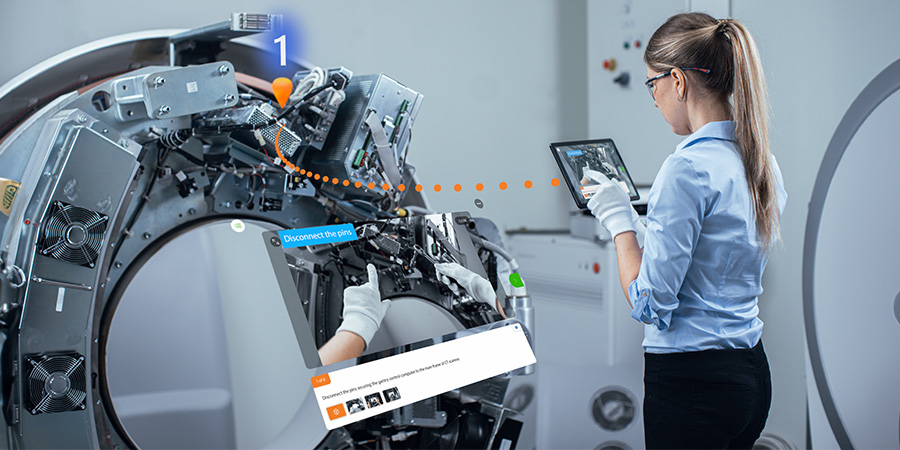 Vuforia Expert Capture combines recordings of experts completing tasks live on the job site, with digital models and annotations. The solution can be distributed more efficiently to both existing employees and new hires across different facilities. While new hires can use these tools to reach a remote expert when they need assistance, the remote expert can also give scheduled sessions within the platform, including to address frequent questions or provide updates on procedures and protocols.
Employing these solutions in knowledge transfer applications also helps to relieve the burden on experts. Experts within a company often become de facto on-boarders in addition to the formal responsibilities and tasks of their positions. Making it easier for them to capture a task or activity once, rather than repeating it for each new hire, frees experts to do the job that they signed up for - improving their efficiency and their work experience. Those factors can go a long way when an experienced worker is debating retiring early – or taking their experience elsewhere.
Job efficiency: Empower frontline workers with digital tools and libraries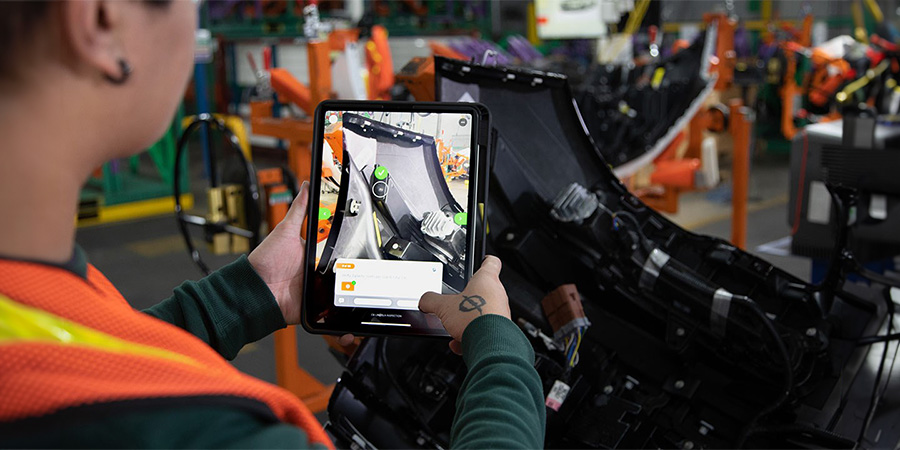 Expert Capture can do more than just deliver expert knowledge; it can also enhance the procedures with AI. Step Check is a prime example of how AR and AI solutions can be scaled through the gradual accumulation and integration of assets. For example, Nascote Industries' manufacturing division, Magna, used Vuforia's AI-enhanced visual inspection solution, Step Check, to improve the quality inspection process by combining AR work instructions with AI-powered guidance and documentation.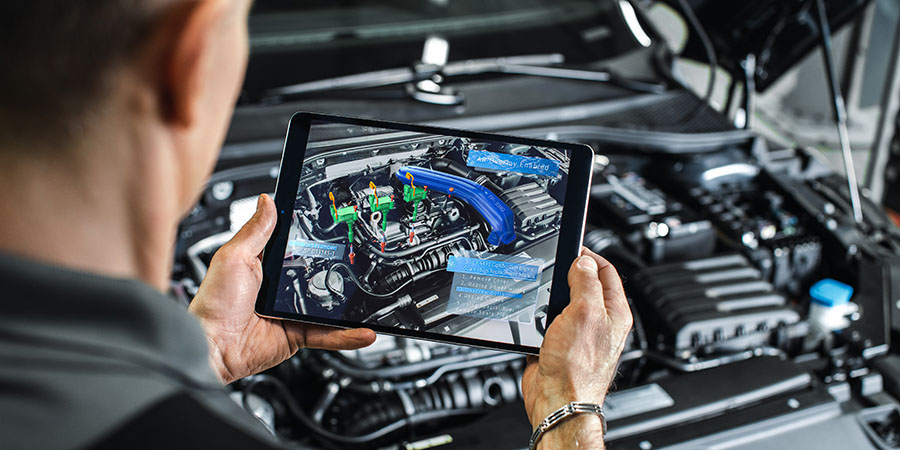 Images and annotations developed in a platform like Chalk and training sessions developed in a platform like Expert Capture can both be used to add content and context to individual steps in a guided workflow created with Step Check. At any time, modules created in Expert Capture can be improved or expanded to create a living library of procedural knowledge that is easier for companies to distribute and more intuitive and engaging for workers to use than conventional training material. Adding 3D data and digital overlays to an initially captured expert view can make digital work instructions even more intuitive and future-proof.

More intuitive and engaging training solutions help to train new hires more effectively, but they also help to keep hires for the long term, reducing the turnover problem. Making training solutions more intuitive helps to reduce the burnout that can settle on new hires faster than experienced workers as they deal with new work environments, responsibilities, and the pressures of learning new tasks. Making the solutions more engaging helps improve the job experience for these new workers while also improving the hire's perception of the company as one that is eager to provide the very best tools and resources to employees.

These tools don't just help the frontline workers using them for upskilling or reskilling. They also help executives looking at a company's processes for production, inspection, hiring, training, and retention. Reports generated by these solutions contain valuable insights on the products and processes involved that can help a company improve processes on the assembly floor as well as in the hiring and HR departments. Any process improvement that makes for a better product should also make for a better experience for the individuals creating that product.
Supercharge your workforce with engaging AR-based training and onboarding
Using an AR solution to create training and onboarding materials can be as easy as, or even easier than, existing methods - like reaching into someone else's camera feed and drawing an arrow. The material can be created from models and prepared modules, or it can be captured from the first-person perspective of experts in real job scenarios and can be viewed alone, in groups, as an on-demand AR experience, or as a live interactive session.
Using AR solutions as a new employee is more engaging and makes a bigger impression than watching videos or trying to shadow experienced employees. As a result, these solutions mean more effective and efficient training, upskilling, or reskilling.
Explore AR Solutions
Find AR solutions for training, upskilling, and reskilling.
Get the Buyer's Guide
Tags:
Augmented Reality
Digital Transformation
Digital Transformation
SaaS
AR Workforce Efficiency
About the Author
Jon Jaehnig
Jon Jaehnig is a freelance journalist focusing on emerging technologies, particularly mixed reality and blockchain. He writes for MIXED and ARPost, among other publications.